The facts and figures speak for themselves. In the past 10 years NUFAM has established itself as a permanent fixture in the calendar of the commercial vehicle industry. With its location in southern Germany, it offers trade visitors an ideal information and decision-making platform. At the same time, it gives interested visitors a comprehensive insight into the commercial vehicle industry and supports the positive image building of the sector.
Taking place over 4 days, NUFAM has an excellent catchment area with visitors coming not only from Germany, but also from neighbouring countries such as Austria, Switzerland and France.
2021 is NUFAM year - don't miss it!
Be there when the NUFAM gates open for the seventh time from 30 September to 03 October 2021.
The exhibitors are manufacturers, merchants and service providers from the following sectors:
Heavy goods vehicles
Light commercial vehicles
E-mobility, alternative drive and hybrid systems
Autonomous driving
Bodies and trailers
Wheels
Workshop equipment
Load securing
Municipal service technology and attachments
Interior technology
Telematics solutions
Cranes and lifting equipment
Repair / Care/ Maintenance
Accessories, parts and lubricants
Forwarding and logistics companies
Service providers
Special suppliers
NUFAM has been one of the trade fairs we like attending most in the commercial-vehicle industry since our first participation began. The event´s management is competent, friendly, and knowledgable to the extent that we always feel the whole trade fair, from setting up our stand to beyond valuable days of the event itself, was a complete success. Over the years of taking part in NUFAM, we have also been able to motivate a number to co-exhibit, with all of them eager to come again, as well as acquire new and lasting good customers. We´re already looking forward to 2019.
We are very pleased with how the trade fair has gone. We´ve had numerous talks with owners and fleet managers, some of them from key accounts. This is our fourth time at NUFAM and our stand is now twice the size of last year´s. We´ll certainly be back in 2019.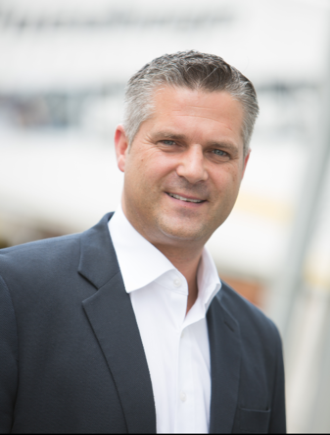 Even whilst the first NUFAM was being conceived, we on the advisory board were confident that the fair would establish itself successfully. Besides customers from southern Germany, numerous national fleet managers also visited our stand in 2017. Tyres are an important factor in fine-tuning a fleet, and NUFAM provides the right platform. We are therefore looking forward to taking part for the sixth time in 2019.
We utilize NUFAM to familiarize our existing customers with our spectrum of services and to acquire new customers. We are very satisfied with the course of the fair, where we held numerous valuable discussions.
REIFF - as one of the first participants - has accompanied NUFAM since 2009. For us, the trade fair has developed into an important networking event for the entire commercial vehicle industry. It is therefore a matter of course for us that we will be there as exhibitors again in 2021. On the occasion of NUFAM's tenth anniversary in 2019, we are delighted to be able to present an even larger company-owned branch network of our commercial vehicle tyre service under the umbrella of Fintyre Group this year. The added value for our customers was obvious: supra-regional network of commercial vehicle tyre specialists, partner companies in Italy, central contact persons and billing. Of course, NUFAM's central location also fits in well with this. We congratulate the entire NUFAM team for 10 successful years at the trade fair and look forward to further joint successes.